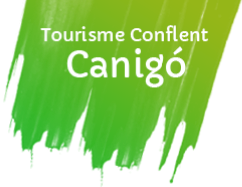 Vernet Les Bains and the nearby villages offer a wide range of holiday accomodation including B&Bs, Hotels, Camp Sites, Gîtes, Apartments, Chalets as well as "Aires" for Camping Cars...
There is also a good selection of cafés, bars, restaurants and takeaways to suit all tastes and budgets.
The village is very quiet during the winter months and restaurants tend to close for the season. Don't let that put you off a winter visit though. Though not immune to winter weather, Vernet is generally much sunnier than the UK and any snow and ice generally doesn't hang around long. Access by road is rarely a problem, and the days are generally warmer and always longer than the UK, with the earliest sunset being at 5:15pm. We're happy to arrange bookings at the restaurants in Vernet or nearby which remain open. 
For further information please visit the Tourist Office website.